The Queen of England has been kidnapped by aliens!
Play as her loyal corgi to rescue her!
Follow Sir Woofs A-Lot on his quest to save the Queen
Dog Save the Queen is currently in development! Signing up for our newsletter will get you exclusive access to our game before anyone else in the world. Will you help Sir Woofs A-Lot rescue Her Majesty?
Sign up to join the Corgi Crew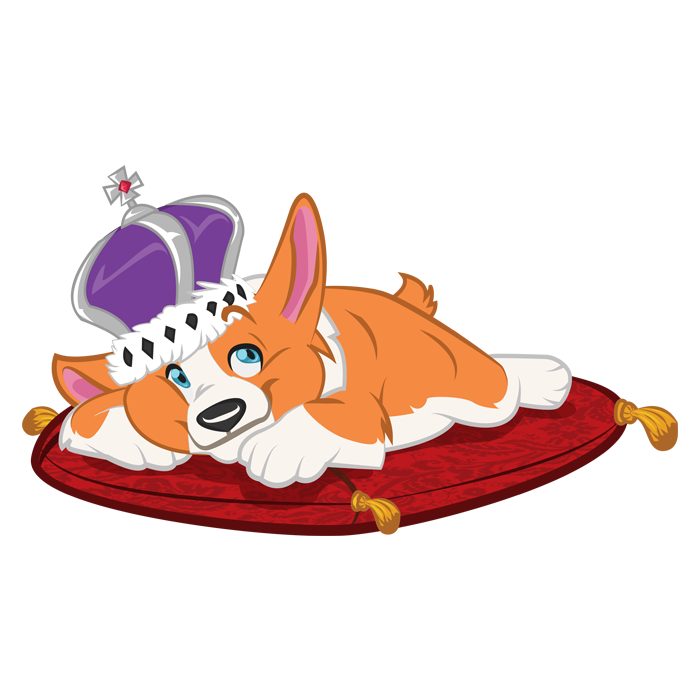 Our loyal hero Sir Woofs A-Lot! This corgi will do whatever it takes to save his mom.
On a scale of the vacuum cleaner to the mailman, these aliens are possibly the worst enemy to all dog-kind.
Once distinguished soldiers, the Palace Guards are now under the alien slugs' mind-control! Under the laws of dog logic, barking at them will definitely destroy those awful brain slugs.
Our missing Royal Majesty! But those aliens made a big mistake when messing with the monarchy.
We've got big plans for where we'd like to take this project! But we'd love your input on how to make this game as awesome as it can be. Would you like to help us out and offer us some feedback?
As an extra bonus and token of our appreciation- everyone who offers critique will be granted access to the ultra-cute "Nerd Corgi" outfit for FREE when the game is released!
Support the project and get yourself some corgi gear!
Thank you for your interest in our work! Here are some tools for media articles and publications.